Mr. Ahmed Mashood is an Electrical Engineer at National Space Science & Technology Center (NSSTC), in United Arab Emirates. 
He received his Masters in Nanotechnology & Micro systems from University of Teesside, United Kingdom and Bachelors in Electronics & Communication Engineering. He is also a CLTP-9 graduate from Nihon University, Japan.
Ahmed is involved in developing miniaturized satellites (3U CubeSat) that will be used in navigation and also in Earth and Mars Atmospheric Studies. He has developed tools that can make space studies and technologies easily accessible to people of any background.
He also has developed Unmanned Aerial Vehicle (UAV) technologies for the United Arab Emirates University since 2012. He was the recipient of "UAEU Chancellors Innovation Award 2017" for his work on developing Swarm Intelligent Solar Drones.
Ahmed is a space enthusiast, philosopher and a football fan.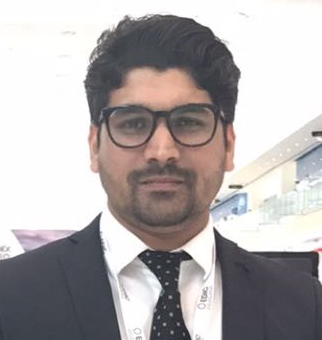 Ahmed Mashood
UAE Regional Facilitator