Learning and experience
in a short period of time.
HEPTA-Sat (Hands-on Education Program for Technical Advancement) is a hands-on study of small satellite design and engineering over several days of intensive practical lessons. HEPTA-Sat hand-on course puts it focus on establishing the knowledge of systems engineering by going through the whole process of system integration.
During the course student will learn how the system is broken down into different subsystem (requirement), how to integrate those different subsystem (requirement) into a fully functioning system, and how to test/debug it once it has been integrated.
The program is supported by a vibrant instructor community and is open to people of any educational or professional background.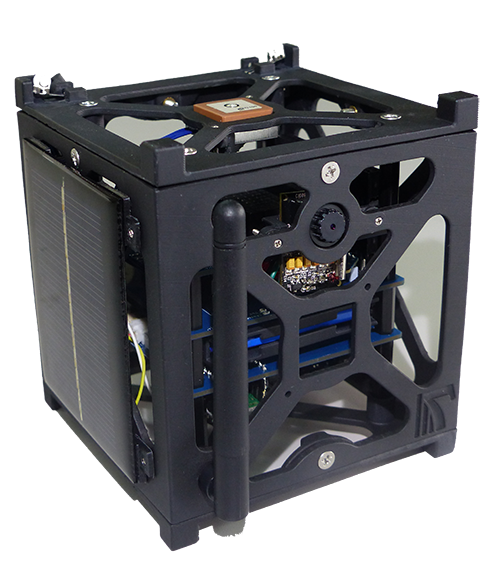 The training consists of a hands-on learning steps with CubeSat type classroom satellite kit. It is equipped with six primary subsystems – Electrical Power Supply, Command and Data Handling, Communication, Ground station, Sensor and Structure.
You can learn how each component and subsystem functions and how to integrate components and subsystems into a satellite system through experiencing the process of assembly, integration including programing & system implementation and test.
HEPTA-Sat 1 day course (English)
10:00 am – 6:00 pm, November 27 (Mon), 2023
HEPTA-Sat training is worthwhile for not only a satellite engineer, but also for a space engineer. The training program consist of desk study and hands-on work.  Also, the training is designed so that all of the materials can be understood even if you are not an engineer. In addition, the materials covers ​the way of making satellites systematically, and it has a nice balance between theory and application. The best point was that this training focused on points where mistakes often happen, so the participants can be aware of the mistakes for themselves in the early stages. In conclusion, I recommend HEPTA-Sat training strongly.
My job is the support of astronauts as a controller of the ISS Japan module (Kibou). I haven't had any experience in the development field, but today what I learned about the basics of the satellite subsystem was "inclusive" and "hands-on" in order to understand deeper systems necessary for coping with problems in my current work to support astronauts more efficiently. It was a very useful and meaningful experience. Once I started to use my hands as I learned, I was able to remove some of the hurdles involved in trying new things, and in the future, I feel that I will be able to try new things more quickly. I think that I can incorporate what I learned into my company's training and training provided to other companies.
My current work concerns releasing small satellites from the ISS, and by participating in the training of HEPTA-Sat, I was able to comprehensively learn about the structure of small satellites and the functions of subsystems. Also, by actually assembling a satellite, I was able to experience the basics of satellite development. I would like to apply this experience to our business. I would like to express my gratitude to all those who helped me in this training.
In my daily work I was used to speculate on the use and application of satellite data, but this is the first time to study the purposes of getting the data and the process of producing such data. This is a good experience for me to have learned the sub-systems of the satellite directly in a hands-on manner. I think that it will contribute to my future engagement in the use and application of satellite data as basic knowledge. Plus, it was a useful opportunity for me to communicate with engineers from other counties. In Japan, the infrastructure is developed, but in some countries it is not as developed.  Therefore, I feel strongly that satellites have complementary fucnctions to their insuffcient influstructures.
It was fun training to build a satellite gradually, do microcomputer programming, and learn during this workshop. Each question was answered immediately, and my understanding of CubeSat progressed. I was able to gain knowledge that I can use for future rocket work. Thank you very much.
I am a lawyer and a patent attorney.  After the completion of the doctoral course (physics), I briefly engaged in basic research in material science at an electronic company. Then, I became the present post.   Being a member of the Space Law Research Committee of the 1st Tokyo Bar Association, I was strongly encouraged to participate by the Committee Chair in this course. Although I had scarce knowledge of satellites, thanks to the support of the staff I was able to learn the hardware/software configurations of the satellites. I was able to interact with participants from different countries around the world, and I enjoyed the 3-day program, with full of intellectual stimulation. Thank you.
The HEPTA-Sat training program was informative for me from the viewpoint of educational processes. In this program, each chapter consists of hands-on satellite assembling, programming, and learning of theory and design methodology. Owing to this composition, I could effectively experience the satellite system development and acquire background knowledge. In addition, I thought that the balance of hands-on tasks and learning from lecture and text could be arranged for each participant according to their own level and interests, so that a variety of people could enjoy the training. This teaching method was a good reference for me to design my lectures in university.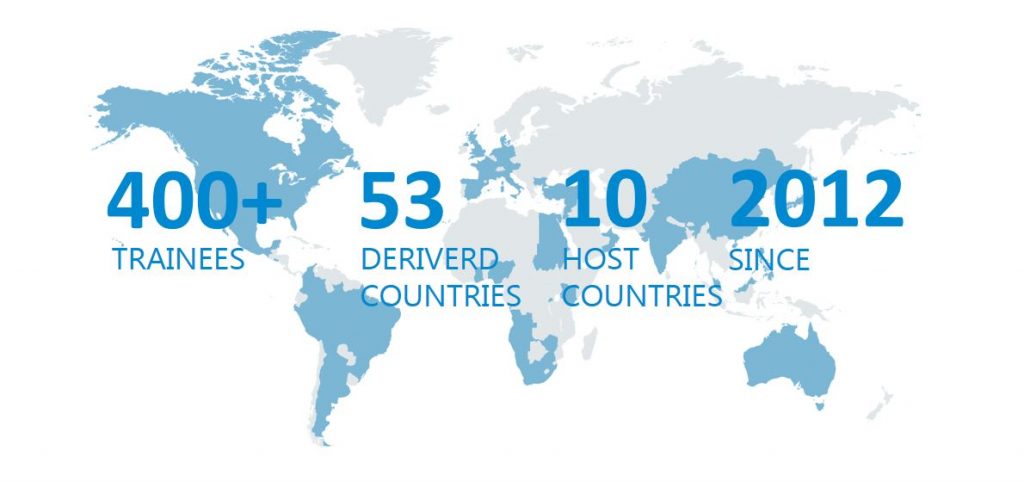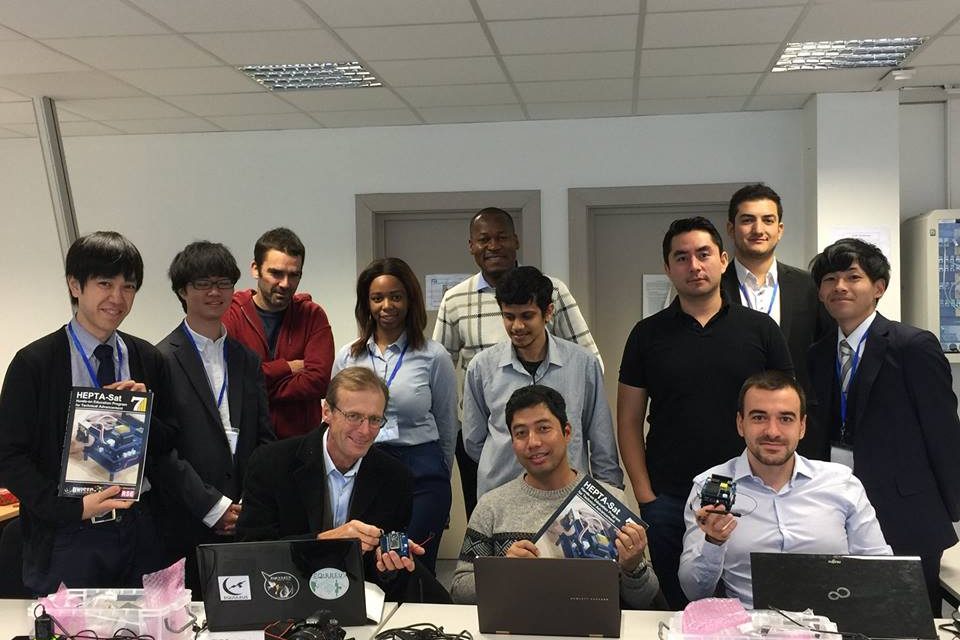 Strasbourg, France
November 2018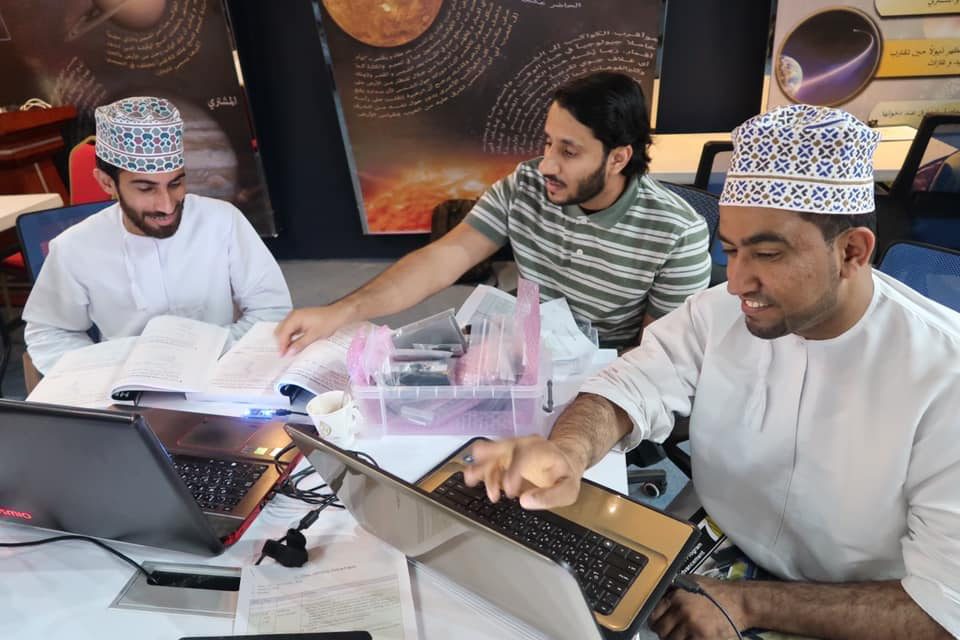 Muscat, Oman
December 2018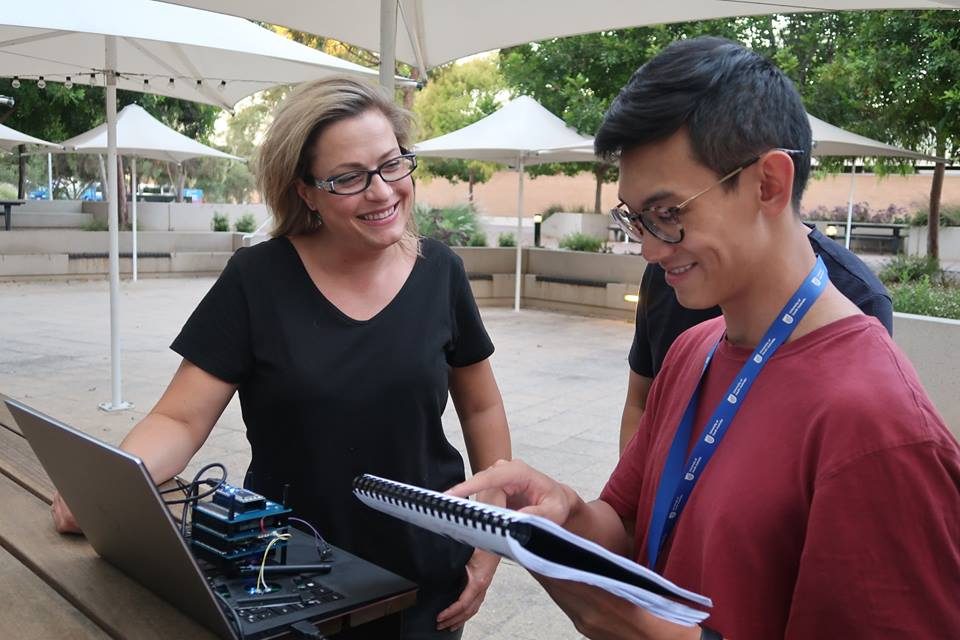 Adelaide, Australia
January 2019
Sofia, Bulgaria
October 2017
Kathmandu, Nepal
November 2017
Stellenbosch, S. Africa
December 2017
Meet our regional facilitators all over the world
Phone: +81-3-5800-66452-3-2, Email: hepta (at) unisec.jp, Yayoi, Bunkyo  Tokyo 113-0032  Japan,